Thankfulness is something that needs to be developed. Some people appear to be more thankful than others.
You can develop thankfulness by the realization of the blessings that God gives you by making a list of things that you are thankful for. As time goes on your list will grow and you will have a reminder of what you are thankful for.
I am Thankful for:
God

Family

Country

Church

Health
Work
 You should be specific about the things that you are thankful for and why you are thankful for them.
You Can Be Thankful Even if You Don't Feel Like It.
Every person goes through times in life when it is difficult to feel thankful. In these seasons of life it is important to discover what Scripture has to say about thankfulness. The believer in Jesus Christ has a hope, even in the midst of trial, that can enable him to give thanks.
How many blessings a day do we get from God and yet we continue to complain. Complaining is the opposite of Thanksgiving and Gratitude.
There are countless examples of Israel complaining (murmuring) during the Exodus. God was trying to save them from slavery and yet they complained until God's wrath was poured out on them because they weren't content with what God had done for them already.
We do the same thing in our lives. When we are complaining we are not giving God the Worship, Thankfulness, and Gratitude that He deserves. We are not content with the things that He has already given and done for us.
We live in a great country and we take it for granted. . . .
   Because our Country was founded on Christian values and principles, we are  the most prosperous country that has ever existed on the face of the earth at any time in history because of the blessings that God has blessed this country with.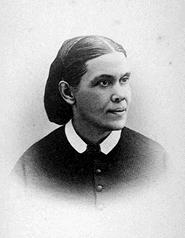 SOP Quote:
The greatest and most favored nation upon the earth is the United States. A gracious Providence has shielded this country, and poured upon her the choicest of Heaven's blessings. Here the persecuted and oppressed have found refuge. Here the Christian faith in its purity has been taught. This people have been the recipients of great light and unrivaled mercies. But these gifts have been repaid by ingratitude and forgetfulness of God. The Infinite One keeps a reckoning with the nations, and their guilt is proportioned to the light rejected. A fearful record now stands in the register of heaven against our land; but the crime which shall fill up the measure of her iniquity is that of making void the law of God.
The Signs of the Times, July 4, 1899, par. 2
1 Corinthians 10:10–11.
10 Neither murmur ye, as some of them also murmured, and were destroyed of the destroyer.
11 Now all these things happened unto them for ensamples: and they are written for our admonition, upon whom the ends of the world are come.
Psalm 103:2  says: "forget not all of His benefits".
1  Bless the LORD, O my soul: And all that is within me, bless his holy name.
2  Bless the LORD, O my soul, And forget not all his benefits:
3  Who forgiveth all thine iniquities; Who healeth all thy diseases;
4  Who redeemeth thy life from destruction; Who crowneth thee with lovingkindness and tender mercies;
5  Who satisfieth thy mouth with good things; So that thy youth is renewed like the eagle's.
 Psalm 103:1–5.